The Proton Group is active in the field of welding, piping, steel and plant constructions.
► Manpower services
► Contract work
► Welding specialist
► Welding consulting
► Assembly
► Maintenance
► Large scale projects
► Professional competence
About us
The Proton group has their main offices in Germany and Luxembourg. The key to our success is based on the attention to quality, perfection and motivation.
The Proton Group is founded in 2005 and is operating in Europe and also Worldwide.
Industries, Refineries, Conventional and Nuclear Power Plants.
Manpower services
We provide qualified and skilled manpower services worldwide.
Customized solutions
Based on many years of experience we are able to supply our customers with project-specific solutions.
Our services
Piping and steel construction

Welding of high and low pressure pipes

Montage and assembly of Gas and steam turbine

Welding consulting and support

Industrial maintenance

Plant shutdown and turnaround services

Industrial assembly

Site management

Site supervision

Documentation

Gasometer erection and repairs

Boiler repair and montage

Revision works

Equipment rentals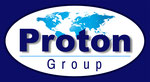 Site managers

Supervisors

Chief fitters

Assemblers

Measurer

Pipe fitters

Pipe fitters according ISO

Steel Construction fitters

Machine fitters

Turbine- Generator fitters
Int. welding engineers

Int. welding specialists

HP welders (P91/92)

TIG/E welders (141/111)

E-welders (111)

MAG welders (135/136)

Aluminium MIG welders (131)
Safety specialists

Technicians

Electricians

Hydraulic specialists

Industrial painters

Forklift operators

Crane operators

Machine operators
Welding
As a highly qualified welding and assembly company, the Proton Group has the industrial knowledge and expertise required by its customers for most various welding areas.
All our welders are tested by the TÜV (German association for technical inspection) and certified holders of SCC safety cards and optimally prepared for being active in any complex area of welding technology.
Refineries and Petrochemical industries
Conventional and Nuclear Power plants
Power plants and refineries are one of the core business areas of the Proton Group.
High standards are maintained by the companies involved, the Proton group complies with all necessary safety requirements and standards for these workspaces.
The Proton Group is focused on welding technology, piping assembly and steel construction. It has the required specialised competence and the technical knowhow for all working phases.

Maintenance, repair and dismantling are also an important division in the Proton Group.


National and international experiences
► Nuclear power plants (Germany/Global)
► Coal and gas power plants (Germany/Global)
► Chemical and petrochemical projects (Germany/Global)
► Industry assembly (Germany/Europe)
► Maintenance (Germany/Europe)
** For more detailed information please contact us.
Approvals, Certifications and Safety
ISO 9001:2015
SCC version 2011
SCP version 2011

Permission (AÜG)
We are holders of the German Federal Employment license for supply of manpower.
Payment security
Transparency concerning secondary liability for our customers. 



Proton Energie GmbH
Am Güterbahnhof 5
66482 Zweibrücken
Germany
T – +49 6332 47 93 57
F – +49 6332 48 12 18
► Manpower services
► Project management
► Welding Technology